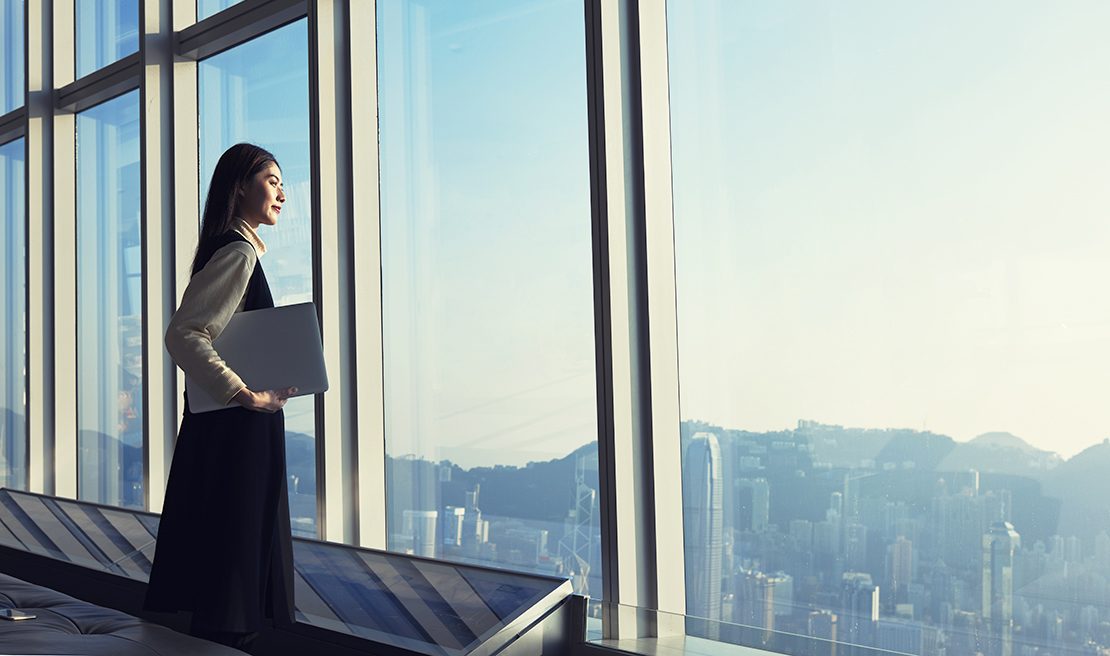 Success in life comes in many forms. Four of our agents chose to share their experiences with OKAY.com and their different journeys on finding success in their careers.
OKAY.com Agents: Their Success Stories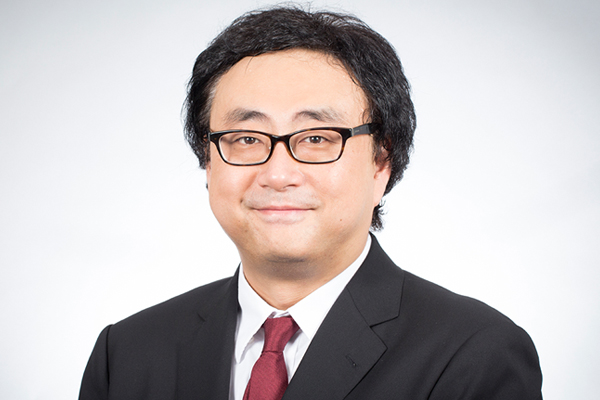 Vincent Chow started off as a property manager in Vancouver, managing a portfolio of over 100 properties. This experience showed him the importance of taking a fair and honest approach in communicating with landlords and tenants and helped him greatly when he first got into the Hong Kong market.
He describes Hong Kong as a much more fast-paced and diverse market than Canada and the US. "Money flowing into the city usually ends up in the real estate sector and the stock market can affect the real estate market overnight so we have to be very knowledgeable of external factors."
Having worked with OKAY.com for over two years, Vincent says the digital tools available are the most innovative he's seen in the Hong Kong real estate industry. "The various tools take a lot of the frustrations out of searching for listings, compiling viewing schedules and making appointments – and I can do all these tasks right from my smartphone! Because of this mobility, we can update and send listings even when we are out of the office. This leads to a more up-to-date database and increased accuracy of information. We also have more extensive coverage in the city as we can search properties wherever we are – allowing us to be more responsive to clients."
He highlights that the next few years will offer many opportunities for real estate agents. "Many rental clients have begun looking to buy and move on from renting, even with the latest stamp duty measures which don't directly affect new purchasers. New MTR lines are opening up in different districts and a new wave of first time buyers are set on taking advantage of potential opportunities."
Vincent expresses his hopes of becoming a team leader at the company in two years' time, fulfilling his business goals as well as helping new agents by sharing his own experiences. "OKAY.com has always had a supportive environment – whether it's through the company's innovative brand, the support staff, or the technology, it continues to better itself in a positive direction. That's why as the times change, the company will always be prepared to meet the challenges ahead."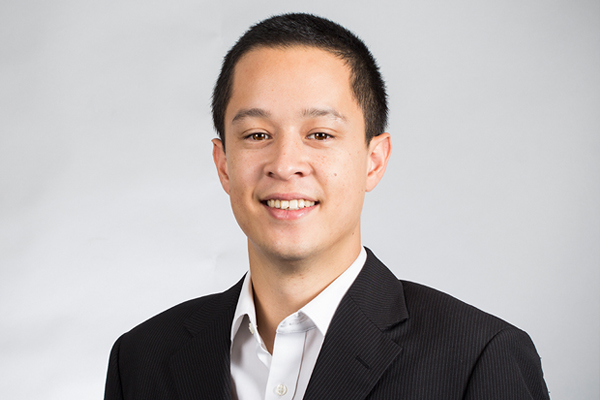 Joseph Clark started in the industry with OKAY.com over a year ago and has already enjoyed considerable success: he shares the record for most transactions closed in a month and has been in the "100K Club" several times.
He attributes his success to having the right support of the colleagues around him. "I think the OKAY.com team is the biggest strength of the company and the largest resource for any agent here. The wealth of knowledge that is collectively held is tremendous."
Having previously worked in a competitive environment in the UK, Clark is naturally drawn to the fast-paced property industry in Hong Kong, which gives him the drive to move quickly. At the same time, he also appreciates the flexibility and the financial rewards offered by his line of work, as well as the opportunity to meet and work with people from all walks of life.
When asked about the districts he specializes in, he emphasizes that a good agent should not be restricted by the idea of "district specialization". "The idea of finding an agent that knows a particular area restricts your access to excellent properties. It means that the agent is naturally biased in their advice to their clients, and what properties they introduce." To him, the key is current and relevant market knowledge based on day-to-day interactions and experience.
Strong mentorship has been invaluable to his success. He benefited from shadowing exercises with his team leader, where he went on client viewings with her and observed the negotiation process in action. "Mentors and team leaders are key to keeping me positive when things are tough. Starting off fresh in this industry is challenging and it can take a while to build some momentum. I've been given all the support and tools I needed to get out there and learn by doing. Using our technology platform, I've been able to respond faster to my clients, which ultimately benefits them since they are also competing with other homeseekers in the market to find the right property. If I can help them do that, I've succeeded."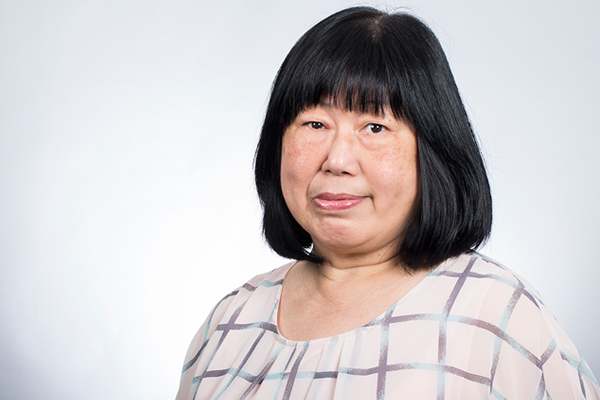 Lily Wong is an industry veteran with over 30 years of experience. She joined OKAY.com in early 2016 as part of the senior management team.
Her first impression of OKAY.com was that its unique culture set it apart from other companies in the industry – letting agents access the property database outside of the office shows the company's willingness to build an open and trusting relationship with its agents.
"Management are sincere when they say their doors are always open for us agents to go in with suggestions and discussions. They do what they say and are always willing to listen – a true democracy here!"
She also says the company is more generous towards its agents than other agencies – compared to her previous companies, Lily has consistently earned more since joining OKAY.com.
Speaking from experience, she says while a lot of agents aspire to become team leaders, there are also experienced agents who prefer not to lead a team and remain happy as a team member. For those who do want to lead, it's important for them to spend more time with their team members and make sure they are happy and have enough clients to work with.
Over the years, Lily's motto has been to be honest with her clients. "I never consider a potential client to be a "waste of time", even if they need a lot of hand-holding. It's just not the right timing for some of them, or they need more education about the market and their options. But they will remember me when the time is right if I show patience and understanding – it's a big decision for them. I also try to respect a client's desire for a little distance – being friendly and personable but not overly so. Being overly aggressive is never the right way to treat a client."
Some of her client relationships go back decades. She recently helped a client sell their house, then found them a unit to rent and another to buy as an investment – all within two weeks! "In today's second-hand market I consider myself very lucky to have clients who know me well enough to put their trust in me. I got to know this particular client 10 years ago when I found them the unit they recently sold." Luck has a small part to play in this, but Lily's excellent relationship with clients is evident in these memorable cases.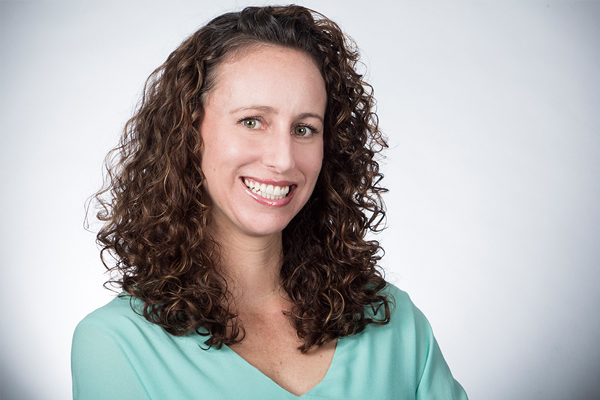 Andrea Ott has over 10 years of real estate experience. She spent five years working as a realtor in her hometown in Richmond, Virginia, but her familiarity with the industry in the U.S. did not prepare her for her own house-hunting experience when she arrived in Hong Kong. Faced with a distinct lack of transparency and agents who just did not listen, she wanted to create a "healthy alternative" and decided to join the industry herself.
After several years with another agency, Andrea joined OKAY.com in [2014] where she found significant personal and professional growth. "It has been due in part to years of service and being in the right place at the right time, but I think it is mostly due to my strong character."
Andrea explains that she has a boisterous and sometimes infectious personality that resonates with some. "My personal success was celebrated by the company and it made other agents in the office understand I meant business and knew the keys to success. This in turn made it easier to gain their following and trust when I was promoted to lead a team in 2015. My leadership style is by example. At the management level, the OKAY.com executive team have helped me go beyond my comfort zone, guiding me and encouraging me to ultimately be a stronger professional and better leader".
Her biggest challenge in overseeing the largest team at OKAY.com is to work with her own clients while managing a team. "I still love being an agent and 'hunting and conquering' by finding someone their home. It's so rewarding. I feel I need to stay relevant and current with new buildings, market trends and landlord practices. The only way to do that is to keep my finger on the pulse. It is extremely difficult to be in two places at once, helping both my team and the clients but I feel that both groups don't mind a small delay for accurate advice. Our mobile platform is the key to succeeding in both areas."
Andrea adds that it is especially rewarding when a new agent she has nurtured starts to really "get it" and becomes a great agent, or when a team member breaks out of his or her comfort zone to close a significant project.
Her advice to any new team leader would be to gain as much agent experience as possible, take notes on the different styles of the leaders you have known and be very organized. "Most importantly, be available to your team, be approachable, be patient and ask for advice and criticism knowing that as a leader, you are still growing and fine-tuning your skills."
As you can see, there is no defined road to success. No two paths or people will ever experience success the same way. It's important to work towards meaningful goals while remembering to never give up along the way.
Dedicated to growing your personal success? Sign up to receive helpful articles, new listings and market updates!