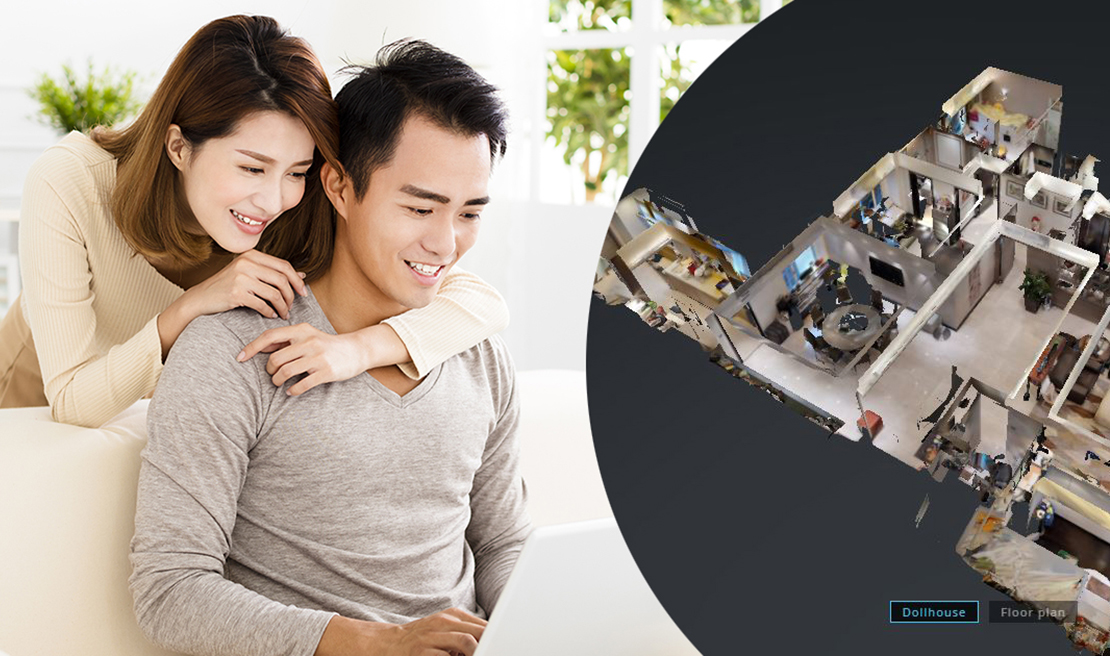 The technology landscape is moving at a rapid pace and affecting business models in almost every industry. Marketing executives are compelled to adapt their advertising efforts by spending more and more of their budget on software that will help improve customer experiences.
The Future of Property Viewings: 360° Virtual Tours
The real estate industry is no exception and property agencies are quickly adapting these advances into their business models with the end goal of improving customer experiences.
One new feature that is creating tremendous buzz is virtual property tours. This capability gives potential clients a realistic preview of the property without ever leaving the comfort of their home. Most describe this experience as a mix between Google Maps and The Sims, the video game.
Reshaping the Property Market with Virtual Tours
What makes these types of virtual tours unique is the incorporation of three-dimensional renderings of the property called a 'dollhouse'. By rotating the dollhouse left and right, up and down and then 'walking' through the space, potential clients can get a far better understanding of the layout, the relative size of rooms, as well as the property's orientation towards features outside.
This revolutionary concept is beneficial for buyers, sellers, renters and even agents alike. It enables clients to experience a realistic view of a property before they visit, while simultaneously reducing the amount of foot traffic generated by in-person viewings, a relief for sellers who are concerned with privacy, or are selling a tenanted unit. It can even stimulate ideas about how best to furnish a property to maximize the limited space that is generally available in Hong Kong.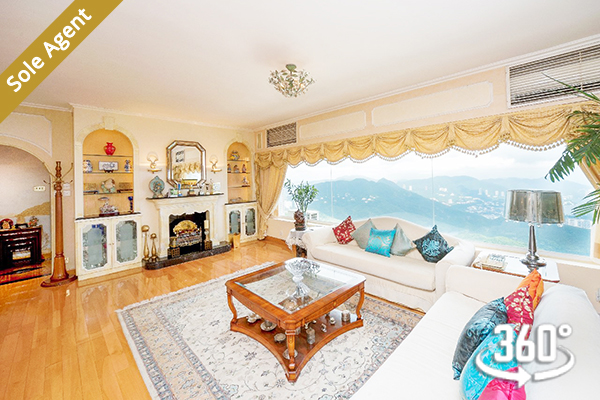 Matterport, the company behind the imaging technology, has made the process of capturing a tour no more difficult that taking standard photographs, a welcome relief for agents and landlords alike. The process involves using a special camera that takes photographs and spatial scans from various positions around the property. In post-processing, algorithms combine the 2D images with the spatial scan data to generate a real-world 3D environment.
Virtual tours will naturally improve over the next few years using 360-degree cameras, drones and 3D imaging. When you combine rich imagery with information such as historical property transactions, predictive intelligence on pricing trends, information on schools, recreation and businesses, individuals will have a far more comprehensive idea about potential properties before they even go on viewings.
Each incremental step enhances service levels contributing to both the efficiency and transparency of the process, which in turn, results in happier clients.
As we move forward with emerging technologies, it will not be long before customers' demands become more sophisticated. It is up to individual businesses to take advantage of the opportunities offered by new technologies and to use visual imagery in extraordinary new ways.
Dedicated to growing your personal success? Sign up to receive helpful articles, new listings and market updates!