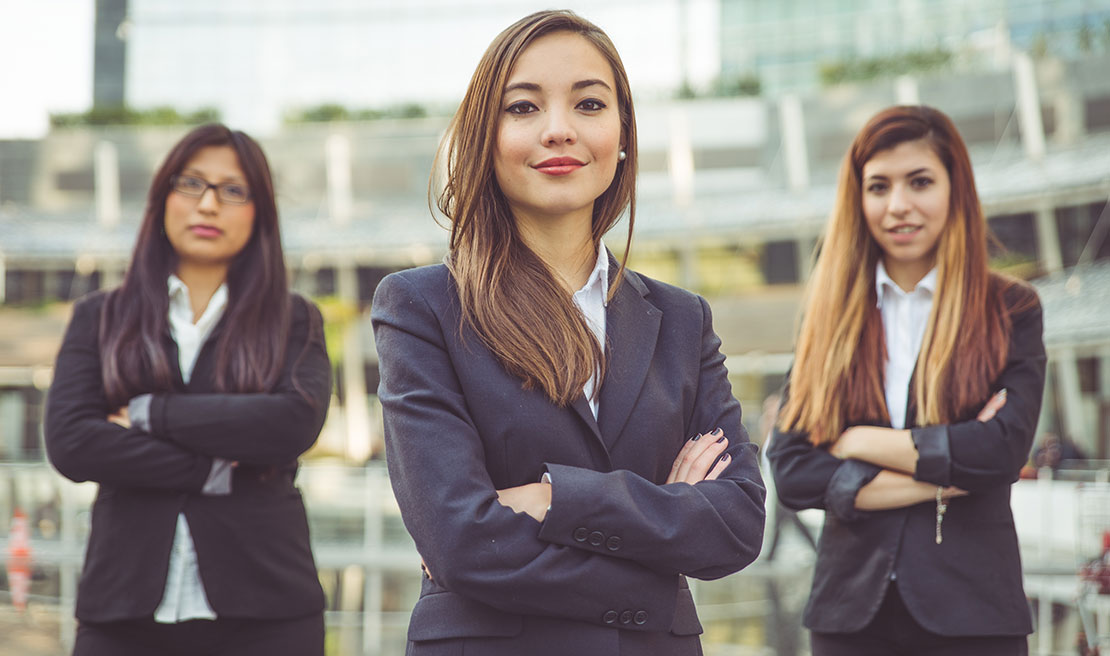 Today, real estate is known as a man's world, but women are finding their place in the once gender-skewed industry. Hong Kong property agencies have some of the largest concentration of women employees in Asia-Pacific, however, only a small number of firms have women in senior positions due to the lack of flexibility which is crucial in their professional success. Per a recent study conducted by Urban Land Institute and professional services firm EY, of the 280 women surveyed in Hong Kong about half said they felt constrained by the challenges of balancing family and work. 60% of the respondents cited the factor as an obstacle. In general, companies are good at bringing women into the industry, but the challenge lies in keeping women employed in the long-term.
Fostering an environment where women can thrive while managing familial obligations is just one of the goals for OKAY.com, with a management team that consists of 67% women. In addition, 74 of our 105 employees are women.
The Chairman of the Board, Beverly L.W. Sunn, is one of the first American female entrepreneurs to establish a successful corporate relocation firm in Asia and a founding member of the prestigious Women of Influence annual conference. Moreover, the most important senior positions across OKAY.com real estate teams are all held by women, making them responsible for the entire salesforce. The top earners in the company are also women.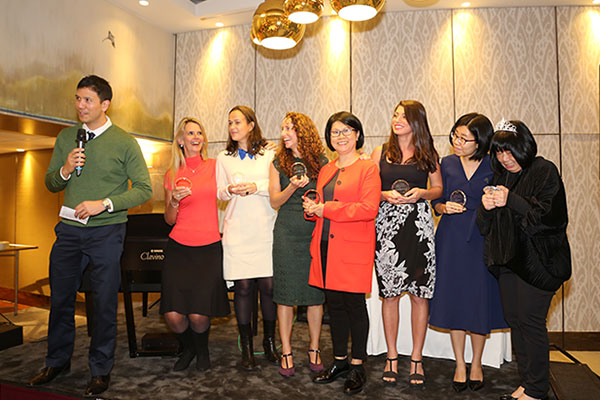 When it comes to leadership development and other workplace practices related to advancement of employees, OKAY.com advocates gender neutral policies with performance-based approaches. The company has successfully retained and attracted female leadership through their overall philosophy in which people enjoy flexible working arrangements. They receive team support should they be pregnant and flexibility to take time off to focus on their families. Even in the company's short history, 75% of women leaving for maternity have chosen to return to the company after the arrival of their child.
Supporting and developing women is critical to the overall success of the organization, especially given that women comprise almost 75% of the company.
OKAY.com has made diversity a priority when structuring the internal operations and the management teams, with the overall mission to create an environment that nurtures talent based on merit, not on gender. The overall company philosophy is about its flexible arrangements, which includes fully flexible hours, working from home, job sharing and a healthy work-life balance. These principles benefit the entire company and are part of the high job satisfaction and very low turnover. The flexibility to choose a schedule based on your needs has empowered the women of OKAY.com to control their time and, choose how busy they want to be.
Although this goes against the grain of most companies in Hong Kong that require long working hours, this balance and control has led people to be even more committed to their careers, and OKAY.com generates revenue per agent that is over 3x the industry average. Furthermore, the flexibility has enabled many of the male employees to bear a greater share of family and child obligations, in turn allowing their spouses to pursue their own dreams and careers.
OKAY.com is working hard to dispel the negative connotation that is often associated with flexibility, the most common being the fear that individuals would risk being passed over for promotions or raises. Shifting the power back to women to make their own decisions has quickly accelerated their positions within the company.
Beyond flexibility, OKAY.com provides several programs that perpetuate the advocacy of women within the organization. Programs such as mentorship alliances, which gives women the opportunity to partner with others to shadow and learn from. Or even the job-sharing aspects which give women the opportunity to reallocate work to their team members if they are too busy, have other obligations or if they simply need a helping hand. The entire organization has embraced this culture and are themselves recruiting others to join the organization, driving the 100% growth seen in the last 12 months.
Without excessive hierarchy or the formality of "development programs", OKAY.com has seen engagement and personal growth occur organically. People here are asked, but not forced, to help their team members, whether in the form of knowledge sharing, mentorships or development. They are welcomed to propose new ideas for professional development or company improvements, and many of the multitude of ideas have been incorporated across technology, marketing, services, pricing, recruitment and training.
Studies show that women in executive roles are less inclined to help female newcomers, driven by heightened competition when there's few other women. This is absolutely not the case at OKAY.com.
Women at OKAY.com don't see others as threats because of the overarching business model. In an industry known for being hyper-competitive, OKAY.com has the reverse approach, focusing on collaboration, teamwork and knowledge sharing. Women are emerging as dominant players who know what they want and how to go about achieving their goals while balancing family and career. And with balance being a key driver in career decisions, this trend is set to continue over the longer term with the power of choice plus power of women generating an industry changing force.
We can only imagine what that might mean.
Dedicated to growing your personal success? Sign up to receive helpful articles, new listings and market updates!