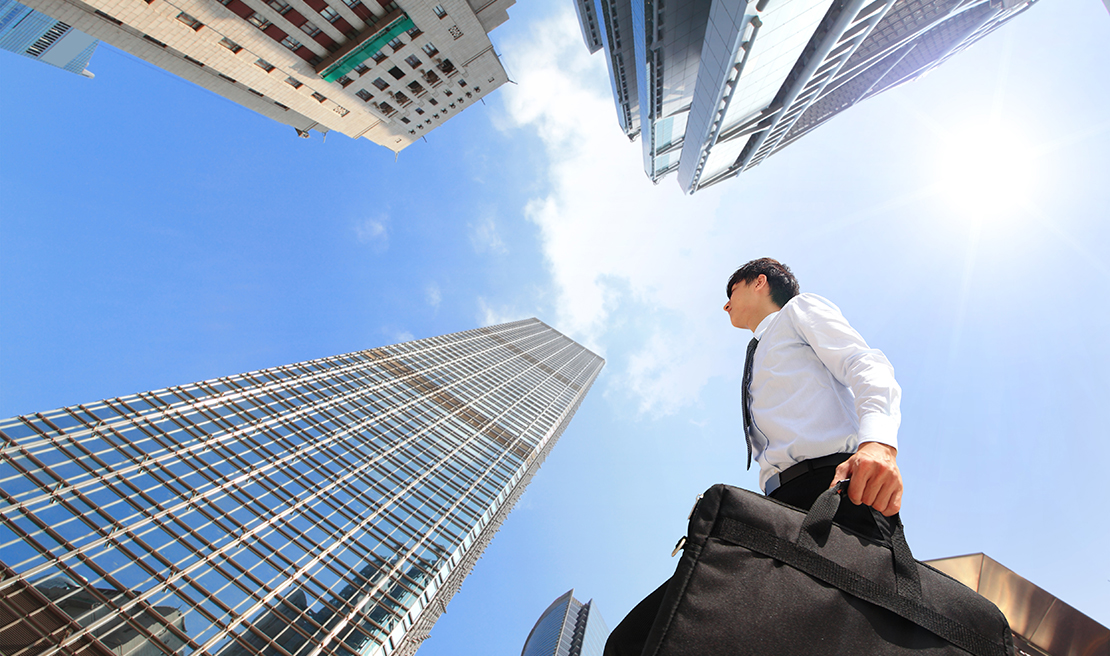 Selecting the right property agency is key in determining the direction of your career. Agencies that appreciate their employees understand that they are their biggest assets, and will the take time to develop their skills.
They will integrate numerous training and development programs to motivate, encourage and ultimately boost workplace morale. Management will also be willing to impart their knowledge to help their team members find their footing.
Before making the jump from one property agency to another, make sure you consider the following 3 factors that we think will benefit both you and your career in the long run.
Are You at the Right Property Agency?
1. Culture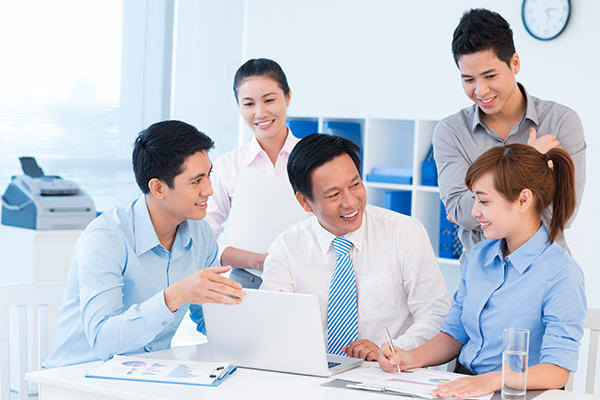 How important is job culture in the Hong Kong real estate industry? Globally speaking, company culture is becoming more important than ever. According to Harvard Business Review, cultural fit is the key trait employers look for in recruitment. Employees who fit well with their organization, coworkers, and supervisors had greater job satisfaction and showed superior job performance.
It is important for Hong Kong property agents to take into consideration company values, community and culture as one of their top priorities when considering changing companies. We've summarized the top qualities for you to consider when assessing company culture below:
Flexibility on the job: Employees of all generations are prioritizing flexibility in their jobs. Whether that be in the form of scheduling, location or even office set up. The ability to work from home prevents you from missing out on precious family moments and raises productivity should this be your preferred work environment. If this is important to you, look for companies that are equipped with mobile technology as it allows you to access the newest listings and information on the go or from the comfort of your own home.


Professional development: When considering an employer, you should ask about the type of development and training that you can expect. Whether you'd like to sharpen your negotiation and communication skills, or even have the option of managing your own team, these should be viable options available to you.


Diversity: In a transient and international city like Hong Kong, having worldwide awareness is extremely important. Aim to work for a company that diversifies their team and hires a range agents, with various backgrounds and experiences. This is especially important in real estate, considering the daily interactions with a range of tenants, buyers and landlords. Relying on your team members to help you transact with expats if you are a local and vice versa is extremely beneficial. It will help you become a well-rounded professional that can meet client needs regardless of their background.


Ethics: There are several factors that you can use as the basis for evaluating the level of ethics practiced by a real estate agency. For a start, assessing whether an organization practices a meritocratic system is key. You should be asking yourself if the compensation is fair and if top achievers are awarded. You should also gauge whether that glass ceiling can be broken.



For example, some traditional brick and mortar agencies are structured so that agents' commissions are only given to the transacting agent, neglecting the agent who provided the listing. Although legal, it is often seen as unfair for those that took the time to discover the listing. This type of structure leads to internal competition, lack of transparency and teamwork. It causes real estate agents to work against each other, instead of relying on one another for advice and assistance.

When interviewing with potential property agencies, feel free to ask about their core incentive structure. Discuss in detail what the commission configurations are like, and if they share listings. This gives insight into the core ethics of the business and how they value their employees.
2. Brand Reputation
Hong Kong real estate agents are increasingly interested in working for agencies that are respected in the industry. There is an overarching belief that being associated with a reputable agency sets you apart and gives credibility to your personal brand. A reputable brand doesn't necessarily equate to size or fall in the "everyone knows" category. Rather it's what other people think of the company and the type of professionalism it holds.
In addition, agents also consider the office culture as another critical component of decision making, and part of the agency's reputation. Most agents value meritocratic systems that respect, praise and award hard work.
So, how do we gauge brand reputation? Social media is a great place to start! The social era we live in allows for instant communication between consumers and the public. Therefore, it is important to pay close attention to your company's social presence, focusing on client testimonials and reviews.
92% of consumers around the world say that they trust 'earned media' (like testimonials) above all other forms of advertising, whilst a further 68% say positive reviews make them trust a local business more.
Looking through testimonial pages, Google and social reviews provides a panoramic view of client relationships while highlighting their level of service. Do you have a company in mind? Look through their pages now!
Internal reputation
On the internal side, work-place reputation can be garnered by speaking with contacts already working at agencies of interest by leveraging your co-op network. Even for those that are non-office based, knowing the standards and procedures, and the competency of the back-office provides reassurance that you will be able to thrive should you decide to make the switch.
When speaking with contacts already working at agencies of interest, try asking these questions:
What do you enjoy most about working here?
What has the overall growth of the company been like?
Does the company have a strong database and leads?
Is it competitive or cooperative internally?
What kind of training will I receive?
Is there room for growth, and what is the commission structure like?
Dedicated to growing your personal success? Sign up to receive helpful articles, new listings and market updates!
3. Tools for Success
With over 30,000 agents in Hong Kong, it's vital that you retain your competitive edge and ensure you're able to reach your full potential. Being a GREAT agent takes years of experience, dedication and the right tools for success. The company you work for should provide you with these tools to set you apart from other agents. Their ultimate goal should be to help you succeed! Here are some of the most important tools:
Training :Teaming up with an agency that offers training is the key to becoming a successful agent.During the onboarding process, there should be designated time slots to review the necessary skills that will make you a great agent.Practical exercises on how to react in real-world situations, such as sales calls and closings, and presentations on useful skills such as using social media marketing, photography and photo-editing are some of the skills that will help you transition into your role. Onboarding aside, regular workshops should be scheduled for continuous learning and development.


Client service team : A strong client service team is critical for the day to day operations of the company. They are instrumental in helping you find new listings, preparing marketing letters, arranging transportation and more. They are the first point of contact with new clients, meaning they can convert general enquiries into new loyal clients. Based solely on their efficiency, pleasant interactions and responsiveness, they can shape the overall brand perception. When interviewing with a new company, ask for a quick introduction to their client service area. Ask your employer about their overall performance and enquiry turnover.


Marketing support : The marketing support in any real estate agency should be geared towards building brand awareness with the goal of generating leads for you. They should be maximizing the exposure of your properties while simultaneously helping you create your personal brand. Although most agencies have a marketing department, not all support is created equal. The differentiating factors are innovation and level of support. A great marketing team will continuously support you by helping you with your profiles, crafting social media posts, arranging press exposure for both you and your properties and coordinating printed collateral. Look at how your prospective company markets their agents, this will give you an idea of how they will support you.


Technology : With technology progression at an all-time high, assessing the tech advantages in a company is very important for you as an agent. For a start, it allows you to become more efficient and more responsive. The tech advancements to consider include, website functionality, mobility, process automation, and multimedia integration.



Mobile technology is the future of real estate: Most agents are beginning to understand that they don't have to be glued to a desk to successfully perform their jobs. Ideally, your new company should provide you with database access 24x7. Having access to a wealth of mobile tools helps you respond to your clients on the go.


Considering that 90% of searches start online, having an efficient, and easy to use website is critical in retaining new clients. A website that is optimized to encourage more enquiries means that the company is digitally savvy and understand the importance of user experience, especially when it comes to converting leads.


The goal of process automation is to eliminate tedious admin tasks, allowing you to concentrate solely on your clients. Creating viewing schedules, utilizing email tools and preparing forms and agreements should ideally only take you a few minutes! Within a few clicks, you should be able to select your listings and auto populate a package of information that includes property details, photos, district info and even maps. Presented in a digestible way, these sorts of tools are meant to simplify the search process, saving both you and your clients time. Moving forward, always ask about the sophistication of a company's technology.


Multimedia incorporation : Staying on the forefront of technology by incorporating the latest trends is important in helping you stand out as an agent. Now, new camera and image rendering technologies are all being successfully applied within real estate to allow people to make more informed decisions about property.


The sophistication of image capture, for example, has made a huge difference, with features like 'virtual tours' now common for property listings in many markets. This will naturally improve over the next few years through the use of 360-degree cameras, drones and 3D imaging.

Is your future company only utilizing photos to market their properties, or are they expanding into virtual tours? Expansion is indicative of an agency's effort to better serve their clients. Think about the importance of this marketing capability as you change your property agency.
Feeling inspired? When you are thinking about changing jobs and considering a new property agency, follow the tips listed above! We encourage you to use them as a small guide and a form of motivation.
Dedicated to growing your personal success? Sign up to receive helpful articles, new listings and market updates!