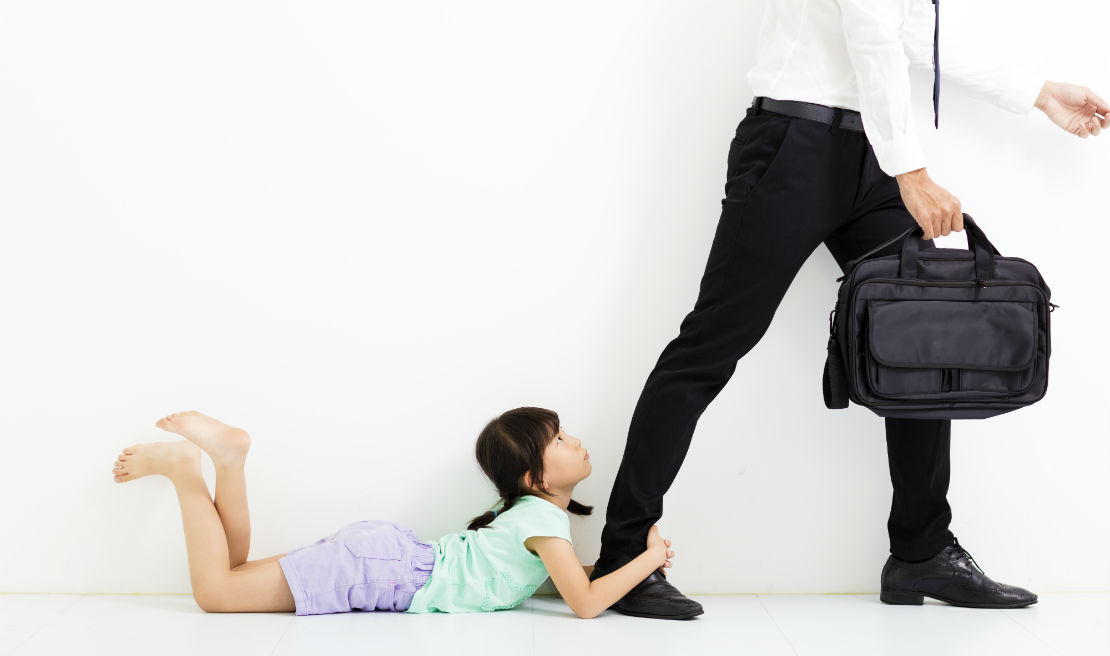 Being a parent and a professional is certainly a balancing act and it applies to every working parent, including the often-excluded fathers. We often hear the challenges working women face to have it all, but we rarely talk about fathers who may be experiencing the same types of guilt and pressure women face when balancing careers and fatherhood.
According to Pew Research Center, 48% of working dads say they spend too little time with their kids, compared to just 26% of working moms. Today's fathers are just as likely as working mothers to say that finding a balance between their jobs and family life is challenging. There has certainly been a shift in mindset, where dads are making a conscious effort in providing both emotional and financial support to their families.
How can companies support and embrace fatherhood and what can we learn from fathers who are successful at home and in the work place?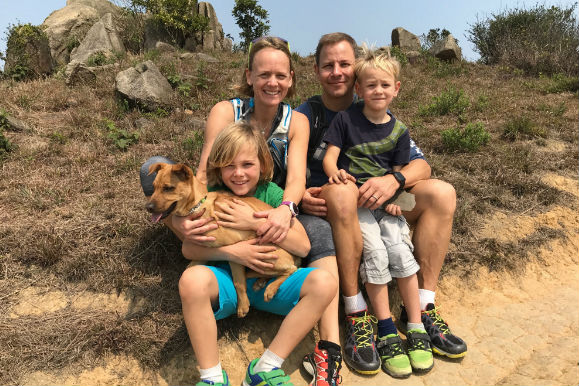 Torbjörn Dimblad and family
It's been well documented that when companies give their people greater freedom and fulfillment, their employees are happier, more loyal and care more about what they do. Google, Starbucks and Nokia are all known for this.
Although some career choices are fundamentally incompatible with being engaged in day to day activities with a young family, there are a growing number of companies that are flexible in making changes to meet individual and business needs.
At OKAY.com, focusing on doing a great job is far more important than counting the number of hours worked. Joshua Han Miller, CEO of OKAY.com explains, "I've never told any employee that they must work until a certain time, and I've never needed to. If anything, I've always felt that encouraging balance and time with family leads to greater long-term dedication. I've seen it at OKAY.com, and within myself."
This is especially true for property agents who of course have personal lives and responsibilities, but whose clients need them to be available during weekends and evenings. Trusting people to manage their own time allows them to control their success. This in turn means they're more passionate about what they do for their clients – the opposite of a factory mentality.
Agents at OKAY.com have the option to selecting the way they work. They can opt for a full-time structure with a salary + commission structure or on a pure commission basis with no fixed hours (most select this structure given the higher commissions). Both structures have the same remote access to the company's systems, database tools and support. Although "full-time" agents (with a basic salary) would seem bound to be in the office more, OKAY.com doesn't force office hours on full-time agents.
Joshua explains, "The choice of financial package is a personal one relating to someone's fiscal situation and risk/reward preference. It doesn't relate to their professionalism or dedication. Full-time agents are out with clients on weekends and can choose when to work from the office or from home. Commission-only agents are just as dedicated to their careers, sometimes even more so given their success and income are tied 100% to how well they serve their clients. The preconception that 'freelance' agents are less dedicated, professional or accountable is not at all the case. Both freelance and full-time agents have the flexibility to balance work with their personal lives."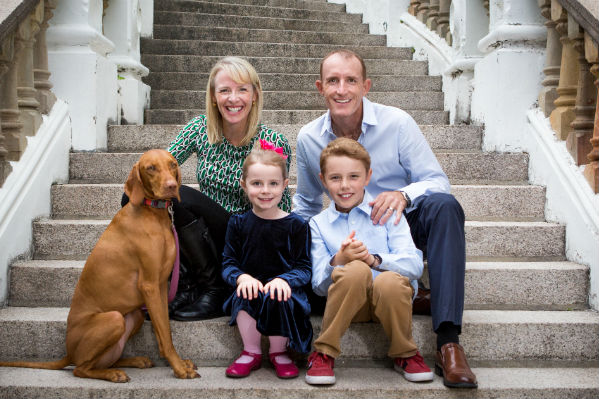 Stewart Shaw and family
Even with the flexibility to control one's own schedule, being a hands-on parent and a successful professional is still challenging (as any parent will tell you). Stewart Shaw, a property consultant and a father of two, explains that planning and creating a schedule is key. He says, "My wife and I sit down together every week and we plan out our children's activities and routines. We then factor in our work schedules and determine who is responsible for what. For us, staying on track means planning and scheduling in advance, nothing works without it."
Colin Lew, a property consultant and father of an 18-month old child, describes his approach, saying "It can be difficult to juggle, but not impossible to manage, as long as partners are clear in their career objectives and personal/family objectives."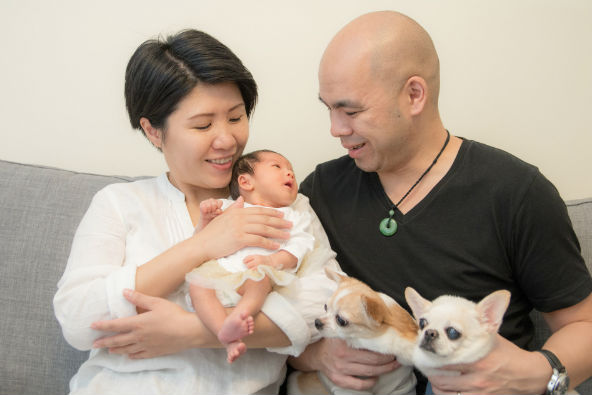 Colin Lew and family
Colin will often book time during the day to spend with his daughter, ensuring that he does so between client viewings or office appointments. He explains that the OKAY.com culture has encouraged balance outside of the workplace.
He says, "I have the flexibility to work in a way that best suits me whether it be in the office or out of the office. Certainly, our mobile technology ensures that I can choose to work anywhere with an internet connection whether using a computer or smartphone."
Establishing this type of culture was important for Joshua, who is also a father. He explains that "Running a company can be all-consuming, but maintaining daily touch points with my family during the week are important. Since my children are still very young, I usually can't be home for their 6pm dinnertime, but I make sure to get home before their bedtime to talk about their day and be part of their winding-down. Then I'll eat dinner and clean the kitchen to give my wife a small break, and work remotely at night. More importantly, I know how important it is for people in the company to be energized and have balance in their lives –it's the only way to achieve long-term success."
For Torbjörn Dimblad, CTO of OKAY.com, balancing fatherhood and career has been easy thanks to his understanding wife and family. He explains that in general, he is committed to work during weekdays while his wife takes care of the household.
He says, "Having flexibility at the office has been and continues to be very important to me and I make sure I attend special events for the kids at school. On occasion, I surprise them by making it back for a football practice or dinner with everyone."
For Torbjörn, working for OKAY.com has helped him find this balance. He says, "There is definitely encouragement from management that a work-life-family balance is important. The company values what you get done and deliver, not that you spend hours and hours at the office. I certainly take advantage of this."
In today's professional environment, flexibility is key in attracting and retaining talent. There are mutual benefits for both employees and employers as the overall productivity increases and so does morale and engagement levels.
Senior executives in companies who sincerely share this philosophy (dads and moms!) need to live by example to show the rest of the organization that they won't be penalized for work-life-balance.
At the end of the day, it's the small things that matter with your kids. For the new fathers, Joshua advises them to, "enjoy every minute and to look for opportunities to be a part of your child's every experience. And don't forget to appreciate your spouse – they are your partner in life and, by extension, your partner in achieving success in your career."
It's important to do what makes you happy, challenged and energized – this balance is different for every father and for every family situation. If you air on the side of work, do remember that your kids grow up very quickly, and the time you prioritize elsewhere can't be given back.
Dedicated to growing your personal success? Sign up to receive helpful articles, new listings and market updates!