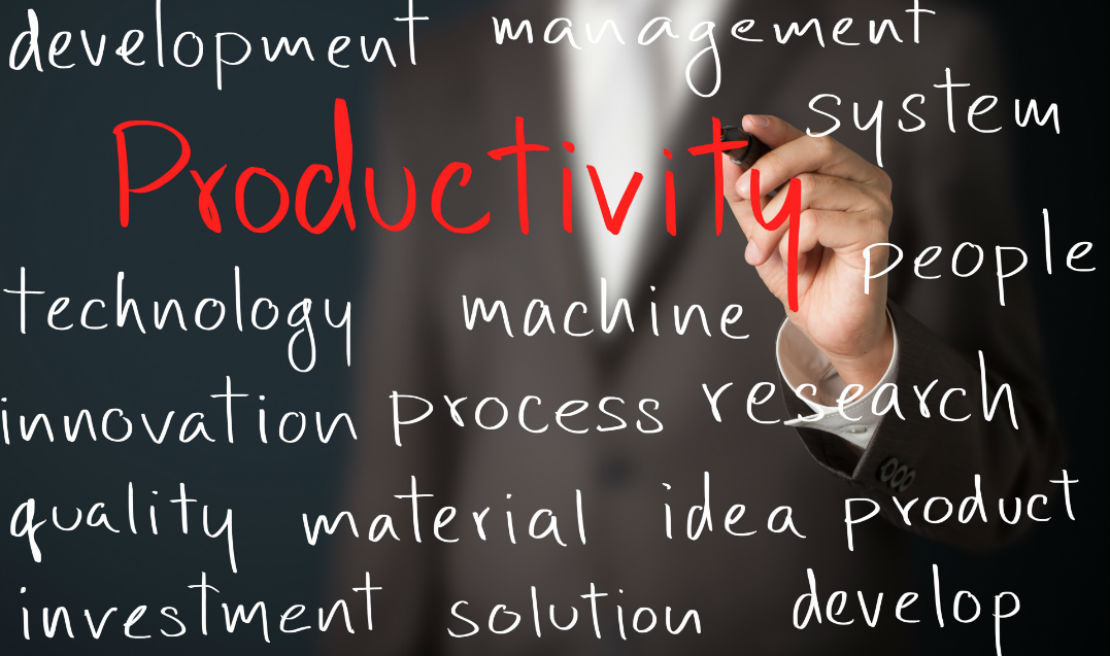 How does Technology Improve the Client Viewing Experience?
While technology can't entirely substitute the role of a great agent, it can meaningfully complement their role in making the home-search process faster and more efficient.
One way we accomplish this is through an interactive online property selection tool. After an initial conversation with a client, our agents will spend time curating a tailored list of properties to better understand their specific needs. This list will then be used as a guide when preparing viewing options.
At less technologically savvy agencies, agents will manually sort individual listings via email or WhatsApp, with sparse details on each listing, and individual property photos attached haphazardly (if at all). Or worse, they will often schedule viewings with clients and only share the listings when they meet, meaning you have no idea what you're going to see before you go. It's a very hit-and-miss process that wastes a client's valuable time.
At OKAY.com, we want to make the process of finding a home faster and more efficient. Our agents send curated listings through an interactive online link (our "Property Selection Tool") so that clients know exactly what properties they will see before they view.
The interactive link is sent prior to a viewing and allows clients to communicate any feedback to their agent through a customized webpage. Each property links to our website, with full details of the unit, price, layout, features, building details, map and district information. The client has the option to approve or disapprove listings with a click of a button, allowing agents to refine their search instantly.
This kind of interaction allows clients to make informed decisions and eliminate properties that may not be of interest, while conversely sharing feedback on properties that they like, so agents can focus on other suitable listings to save you time.
Dedicated to growing your personal success? Sign up to receive helpful articles, new listings and market updates!
What is the "What Can I Afford Tool"?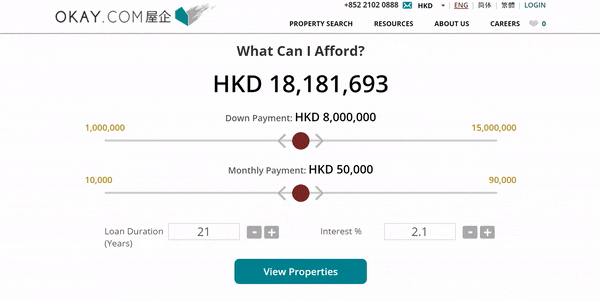 Our simple-to-use reverse mortgage calculator allows clients interested in buying a flat to narrow potential properties by defining how much they can afford. All they need to do is enter 4 key criteria:
Maximum down payment available
Maximum monthly payment
Loan duration
Interest rate
Based on these criteria, we will provide a best estimate of what the maximum value of a potential purchase may be. The search results will display property results that fall below this maximum value.
Note that our reverse mortgage calculator is an estimate, and subject to ongoing changes to government / banking regulations as they relate to mortgage restrictions, stamp duty, etc.
What Factors Did You Consider When Developing the OKAY.com Website?
We are continually looking for new ways to ensure our visitors are able to have as convenient of an experience as possible, while still garnering all the information they need about property listings. This translates to how easy it is to define search criteria, and also how much information is made available as they browse. There are three principals that we rigorously apply to the design and implementation: minimize clicks, maximize speed and ensure a rich experience. We re-designed the search experience earlier this year with these criteria in mind and have received incredibly positive feedback from our clients.
What can we expect to see from OKAY.com in the future?
We have implemented 360-degree tours, which have generated a lot of positive feedback from clients. Following that, we are working on enhancing our search interface with the introduction of maps and localized information. Later, we will introduce a new portal to our clients, which will help in terms of global reach. Lastly, in the nearest future we're excited at the prospect of providing our clients with historical sales data paired with powerful data analytics tools.
For our agents, we're planning to develop the next generation of our back-end system which will be even more user friendly, faster and will include more advanced tools, data-driven insight and features that will give them a stronger edge when servicing their clients.
Dedicated to growing your personal success? Sign up to receive helpful articles, new listings and market updates!