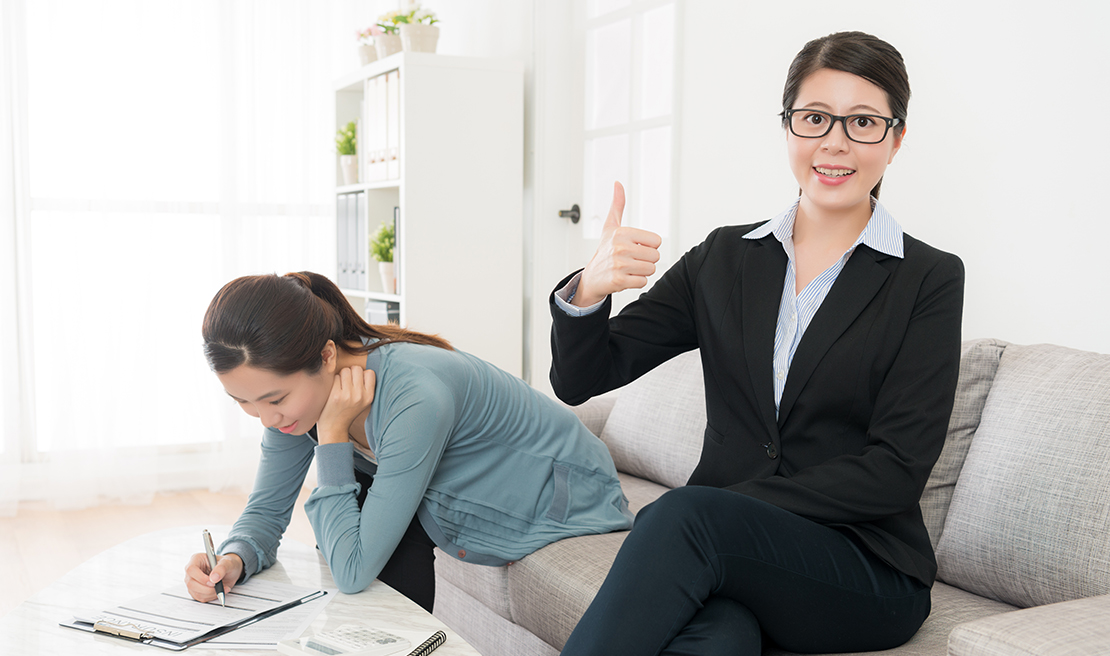 Take one look at the Hong Kong property market and you'll immediately see how working as a property agent dealing with home sale transactions in Hong Kong real estate can be a rewarding career. While you can earn a consistent income from rental transactions, it's property sales that tend to be most lucrative. Monetary gains aside, facilitating a property transaction is an excellent opportunity to hone your craft as a real estate professional and work with more clients—whether they are tenants or landlords, purchasers or vendors. So, don't let the opportunity pass you by—here's how you can prepare for your first real estate sale:
Know Your Client
People buy properties for two reasons: for self-use, or as rental properties. A prospective owner-occupier would likely be looking for a home which is in a neighbourhood that suits their lifestyle, is well-connected to other parts of the city, and has access to facilities such as schools and malls. On the other hand, a pure investor may look for properties that offer a good return on investment as rental homes.
What your client wants to get out of their purchase and the reasons behind it should drive the way you present their options, and how you communicate with them. For example, using emotive language when speaking with an owner-occupier could be more effective than going into quantitative detail, which may be best left for investors.
Know Your Product
Work up to your first sale by taking clients on as many rental property viewings as reasonably possible. This creates opportunities for inexperienced property agents to explore and learn more about different Hong Kong properties. When working with an investor, understanding what tenants are looking for will also help you gauge the yield potential of a property for sale. You will then be better-informed when speaking with buyers looking for investment properties. And, when working with an owner-occupier, you will be able to paint a better picture of what living in a building or district might look like. Think long-term: make a habit out of staying up to speed on the Hong Kong property market, latest property transactions, real estate news, market research, and even the stock market.
Before you go on a viewing, read up on the age of the building, transaction history, property prices in the area, identify possible illegal structures, survey the conditions of the external building, and find out from property management whether the building will undergo renovation anytime soon. If you're dealing with a village house, look up land ownership details and whether the surrounding land has been gazetted for development. This will initially require rote learning, but, eventually, the process will become more intuitive.
As tempting as it may be to do a virtual tour from your desktop, if you're less experienced and not already familiar with all the major buildings, then Google Street View isn't quite the same as visiting a location in person. Physically visiting apartments (on your own, or on viewings with rental clients) lets you pick up on details such as a uniquely shaped or boldly coloured building that other people may not know about. If you do not have access to certain properties because they are occupied, try to visit similar vacant units in the building that are on the market. Or at least familiarise yourself with the surroundings, such as the entrance to the residential building—there is nothing worse than getting lost with your client in tow. Your familiarity with the neighbourhood and the homes—from the nitty-gritty to the lesser-known quirks—will give you give you fodder to…
Talk the Talk
At this stage, you may not be as experienced as you would like, but by making a good first impression and getting support from your colleagues, you can earn your client's trust. Having done your research and accumulated a wealth of product knowledge, you should be able to give your client all the information they need (and more), and be the real estate professional who speaks in a confident and assertive manner.
But, if you prefer being more up-front, it's okay to let your client know that although you are relatively inexperienced, you have garnered plenty of experience in dealing with rental properties and made a consistent effort to keep up to date with market research. Paired with your determination to become a good real estate professional, the support of your co-workers empowers you to provide your client with advice and assistance to the best of your ability. There are no hard and fast rules on how property agents should present themselves, but whatever you do, put your best foot forward: many clients who are interested in real estate investing are relatively experienced, and it's unlikely that they would want to do it through a real estate agent who is less knowledgeable than them.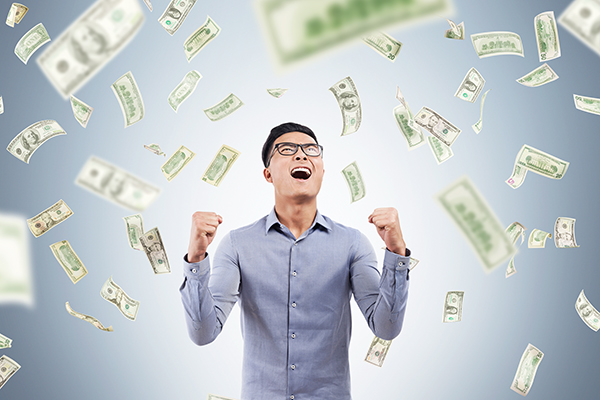 Ask the Right Questions
One of the most important things you'll want to find out from your client is how much cash they have as this affects how much they would need to borrow from the bank, and, thus, the properties that are available to them. Tactfully reveal to your client how much they should expect to pay in cash for a certain property, and advise them to speak with their bank about it. Also ask if they are a Hong Kong permanent resident, and whether they own existing Hong Kong properties, because this could affect taxation on the piece of real estate. Politely ask specific questions about your client's financial situation while making sure that you explain why you are asking. Help your owner-occupier client move quickly ahead of other potential buyers when they find their desired home by explicitly letting them know that they should be getting funds ready to make a down payment.
The more you converse with your client, the more you can pick up on what they are looking for, and the more efficiently you can identify the most suitable real estate listings for them. Take time to build a relationship with your client and to make a lasting impression—even if you don't end up being the property agent who closes the deal, you'll have access to more opportunities as a real estate agent who your client remembers.
But, be careful not to push too hard: for most people, buying real estate is a big decision and shouldn't be done in haste. If a client is still exploring their options, build more trust by focusing on educating them and proposing caution, so when they are ready to proceed with their purchase, they can move quickly.
Grin and Bear It (Or Not)
Ideally, you would want to be the real estate agent for both the vendor and the purchaser. But, if you need to co-op, find an agent you can trust by asking your colleagues who they've been working with. If you can't find any good recommendations from your internal team and database, find a co-op agent who appears to be straightforward and responsive. Keep an open mind and don't be afraid of looking stupid—after all, you've got a potential purchaser. Take care not to overdo the confidence and stay sincere when making enquiries: you wouldn't want other agents to think that you're only there to fish for information.
Cold-calling other property agencies is the more convenient alternative, but be prepared for half-hearted responses. After all, in-person meetings are more effective for developing personal relationships.
Maintain Open Communication with Your Mentor
Your mentor or team leader is there to help, so don't be afraid to approach them for advice. Internal training workshops and role-playing different scenarios with your mentor can give you an idea of how you could approach specific situations and conversations with clients and landlords. If it gives you assurance, invite your mentor along when meeting your client. Be as well-prepared as you can if you don't want your mentor to unintentionally show you up.
If It Happens, It Happens
Often, a real estate agent's first property sales transaction happens with someone they know. The opportunity may crop up six months, or six years into your real estate career. Being prepared by becoming familiar with buyers' motives, the sales market and the transaction process will help you find opportunities to expand into sales and take your career to another level: it's been said that when you're watching a Hong Kong movie and the details of the buildings appearing in the film automatically come to mind, you know you've got it in you to be a great real estate professional.
Good luck!
Dedicated to growing your personal success? Sign up to receive helpful articles, new listings and market updates!