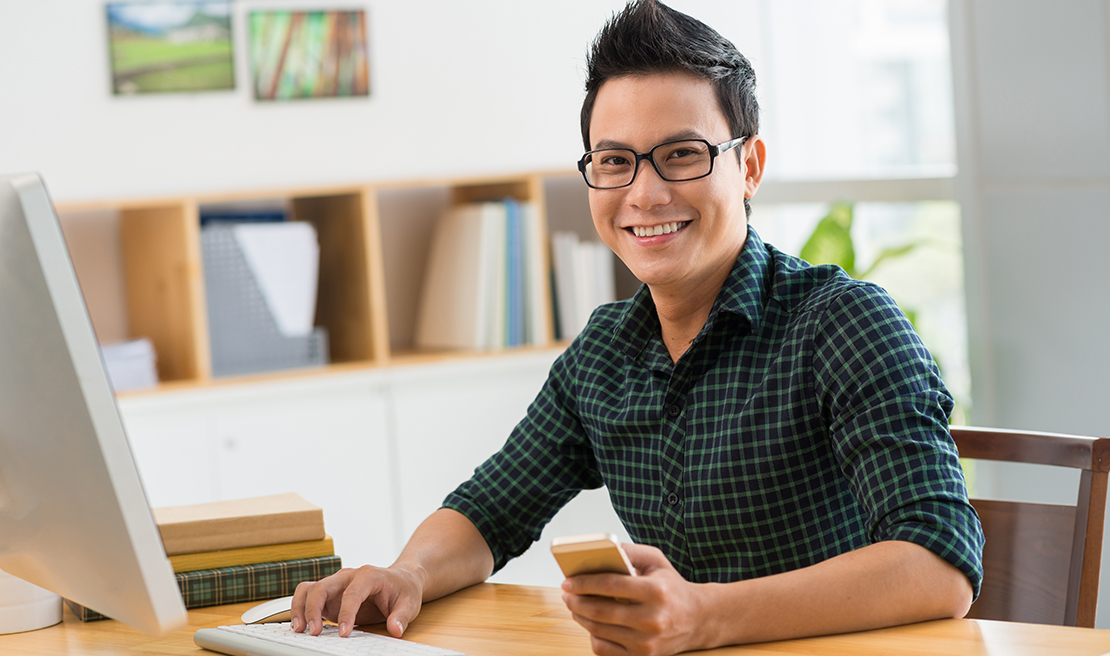 Hong Kong property agents are spoilt for choice when it comes to technology: for many property agents, map-reading, calculator prodding, scouring newspapers for Hong Kong apartments for rent and the latest property prices, and carrying around stacks of paperwork, are things of the past. We asked our agents what their favourite apps and tools are for navigating the Hong Kong property scene, and here's what they said:
Know Your Way Around
Public bus service providers
Many Hong Kong properties, such as those in Stanley and Sai Kung, are not accessible by train, but can usually be reached by bus. Hong Kong's largest public bus service providers—Citybus and New World First Bus, and the Kowloon Motor Bus Company—each has an app that comes with route details, timetables, and more.
CitybusNWFB: App Store / Google Play
App 1933 - KMB ‧ LWB: App Store / Google Play
HKeTransport
Although this government-owned app claims to be a "one-stop service" for planning journeys on multiple forms of public transport, including trains, ferries and buses on Ma Wan and Discovery Bay [https://www.okay.com/en/guides/discoverybayguide], it is best used for looking up green minibuses: Hong Kong homes that are neither accessible by larger buses nor by the MTR can most likely be reached by these public vehicles.
MTR Mobile
If you're pressed for time between viewings, travelling by the Mass Transit Railway (MTR) is probably your best bet. The MTR is almost always on schedule, and hardly ever congested. Use its app to estimate journey times and identify the correct station exit for your destination.
Fly Taxi–HKTaxi Booking App
Your team member beat you to booking the company car. Do you Uber, or cab it? If you're not picky, you might want to opt for Hong Kong taxis: they're cheaper, more abundant, and can also be booked on an app. Fly Taxi enables you to hire a cab right away, or a day in advance—just make sure you select the correct option.
Hong Kong Taxi Translator
If you're a Hong Kong property agent who doesn't speak Chinese, you'll love this app: it translates English addresses into Chinese and displays them in the format of a flashcard that you can show your taxi driver.
Google Maps
As the property agent's go-to app, Google Maps is especially useful for planning viewing schedules and familiarising yourself with various locations.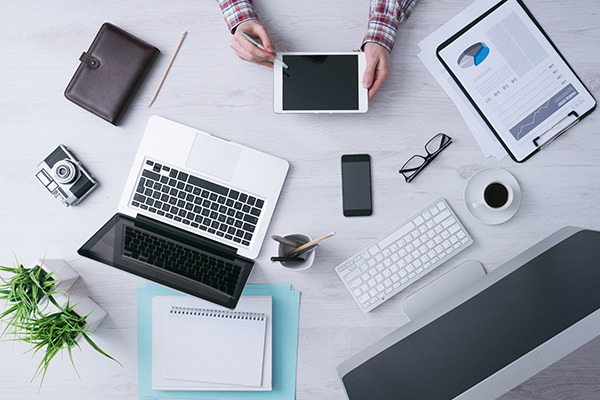 Know Your Product
TITAN (exclusive to OKAY.com property agents)
Developed exclusively for OKAY.com property agents, the company's proprietary mobile database, "TITAN", empowers agents to access, gather, update, personalise and share information with clients and landlords wherever they are. Agents can add properties and schedule viewings on-the-go, which gives them greater control over their own schedules. TITAN is one of the reasons OKAY.com's website is so comprehensive and accurate (i.e. not littered with stale listings). Talk to us if you're an experienced property agent who is tired of the way traditional Hong Kong property agencies are run, and wants to explore the advantages of using a modern platform for you and your clients.
Portals
Property portals, such as Spacious, GoHome and Squarefoot, help aggregate listings from multiple agencies. However, many of the agencies that send listings to portals send old listings to attract clients, which is something that the portals cannot control—so expect to experience some disappointment.
Spacious: App Store / Google Play
GoHome: App Store / Google Play
Squarefoot: App Store / Google Play
XE Currency
If you work with many expat clients, speak your clients' language with the help of this currency conversion app. It's especially helpful for people new to Hong Kong, and helping clients think in terms that are familiar to them will, in turn, help you differentiate yourself from your competition.
Get Things Done
Evernote Scannable
Whether you're at a signing, handover or working from home, Evernote Scannable allows you to scan documents, save and share them.
SignNow
SignNow allows users to sign documents electronically on their phones, so you can work closely and more efficiently with your clients, wherever they are.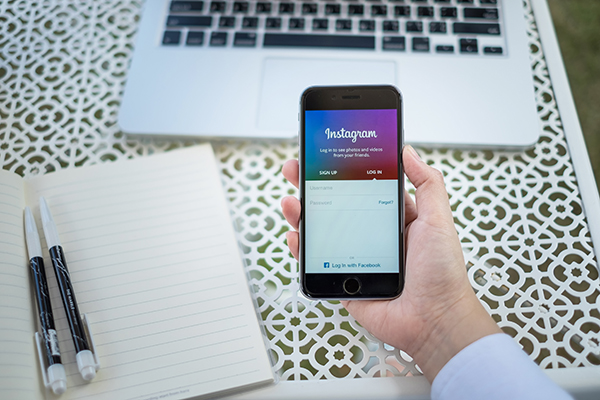 Put Yourself Out There
Instagram
Many agents use Facebook to promote themselves or their properties, but relatively few use Instagram effectively for their business. This may be because Instagram is more about branding, and less about "selling". But, in the long run, a great personal brand will lead clients to your doorstep. For agents interested in more than just the next deal, go the influencer route: showcase your listings, share client success stories and keep your clients in the loop on Instagram. Click here to learn more about building your personal brand as a property agent.
Useful as these apps and tools may be, they can never replace the skills and experience of a knowledgeable property agent. Stay in the know: sign up to receive helpful articles, new listings and market updates.